Winter! I just love it. Its the time when I can enjoy the cups of back to back tea. This is the time we just need a jacket, and a destination to travel. Some time alcohol also work as a life saver in winter :)This time I am going to share a story of my home town, a city famous for music, a city having historical importance. A perfect getaway from Delhi NCR and the city is Gwalior.

How to reach:

By Air:

Gwalior has an airport of its own that is situated at a distance of 8 kms from the main city.Indian Airlines connect Gwalior to the important cities of Mumbai, Indore, Bhopal and Delhi.The services are operational thrice a week.

By Rail:

The Gwalior Railway Station is located in the city. It lies on the main Delhi-Mumbai and Delhi-Chennai rail link.The Taj and Satabdi Express connect Delhi and Agra with Gwalior.

By Road:

Gwalior is well connected by roads.The place is connected to all the major towns of madhya pradesh and the adjoining areas.Gwalior is linked to Agra which is at a distance of 118 kms. It is well connected to Mathura and Jaipur which is at a distance of 350 kms. Delhi lies at a distance of 321 kms, Lucknow and Bhopal are just 423 kms away and Chanderi is at a distance of 239 kms.

The city is also connected with good quality roads to places like Indore lying at a distance of 486 kms. Jhansi is just 101 kms away from Gwalior, Khajuraho lies at a distance of 275 kms, Shivpuri and Ujjain are placed at a distance of 114 km and 455 kms respectively.

BEST TIME TO TRAVEL:

Gwalior is known as the tourist capital of Madhya Pradesh. This city can be visited throughout the year. However, summers are recommended to be avoided. The best time to visit the city without any hassle is in between the months of October to March with the temperature ranging from maximum of 21 degrees Celsius to minimum of 4 degree Celsius.

Note: On every year there is a trade fair organized by Gwalior Mela Pradhikaran in the month of Januray, this is the best time to visit Gwalior.

MAJOR ATTRACTIONS: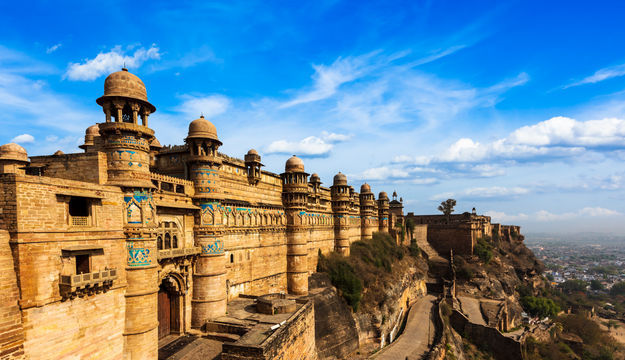 – Gwalior Fort
An architectural marvel of the 8th century, the Gwalior Fort is perched on a hilltop, near the Gwalior city of Madhya Pradesh. Being adhered to the conquests of various dynasties and rulers, the design of this majestic hill top had been subjected to various changes. The defensive structure of the fort comprises two main Palaces, temples and water tanks. Amongst it, the most acknowledged is the Teli-Ka-Mandir and Man Singh Palace. The former one was built in the Dravidian style shrine and its generously sculpted exteriors are highly appreciated. Quite a watch are the two pillared Saas-Bahu temples in the fort complex as well.
– Chatarbhuj Mandir Gwalior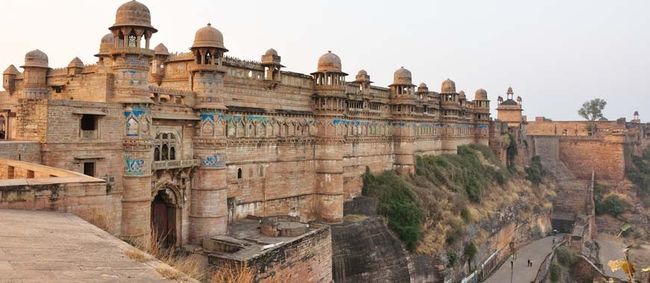 – Man Singh Palace in Gwalior
Gwalior , one of the important historical destinations of the country has excuisite palaces and Man Singh Palace, Gwalior is one of them to really watch out for. It is housed within the Gwalior fort . The fort spreads out over an area of 3kms.The Gwalior fort encloses six palaces,numerous water tanks and three temples.The Fort has been witness to many ups and downs and has gone from one ruler to another. Initially ruled by the Tomars it passed to the Mughals, then the Marathas, the British and at last the Scindhias.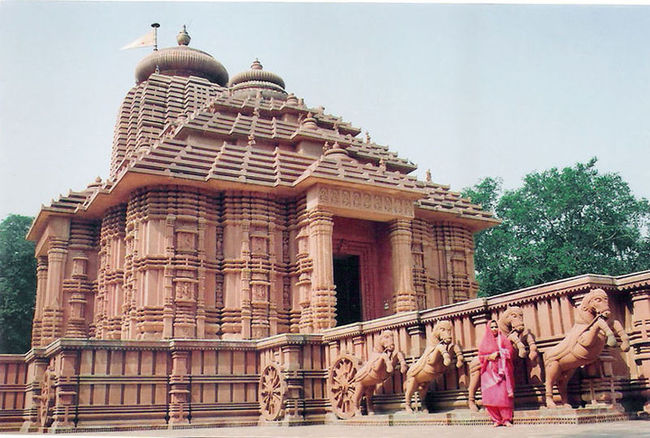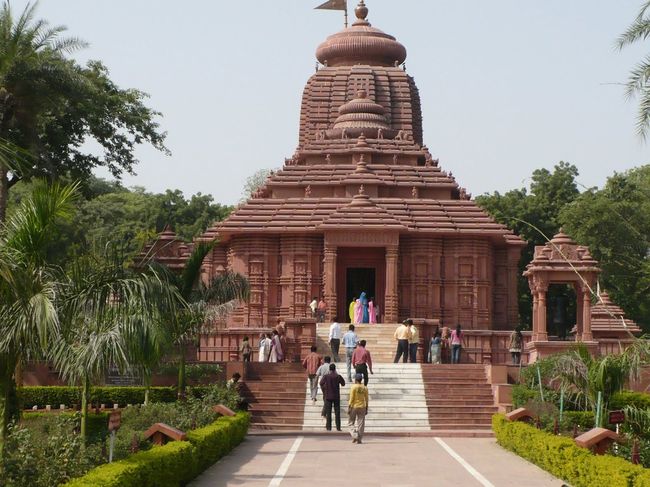 – Sas Bahu Temple in Gwalior
Sas Bahu temple in Gwalior is famous temple, is dedicated to Lord Vishnu by the King Mahipala. Lord Vishnu is also known as Sahastrabahu, the one with many hands. But gradually the name changed into Sas Bahu Temple, perhaps by mispronunciation, or misinterpretation.
– Jai Vilas Palace Museum
One of the most popular tourist attractions of Gwalior, Jai Vilas Palace Museum was erected way back in the year 1874 by Maharaja Jayaji Rao Scindia and its cost amounted to INR 1 crore. Originally built as a palace, it has now been turned into a museum. Designed by Sir Michael Filose, a popular architect of those times, the structure is an example of splendid European architecture clubbed with the first floor being Tuscan, the second being Italian-Doric in style and the third Corinthian in architectural style. Spread in an area of 12, 40, 771 square feet, the palace has a huge Durbar Hall, beautifully furnished with superb chandeliers, gilt and gold furnishings and a huge carpet. The chandeliers and the gold leaves in the hall are the world's heaviest. There is a huge dining table with a silver train is a highlight. This mini train is a table trolley which rotates itself on the table in front of diners so that they can pick up food.
– Teli Ka Mandir Gwalior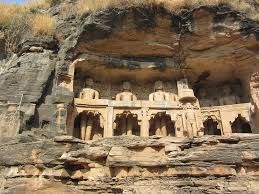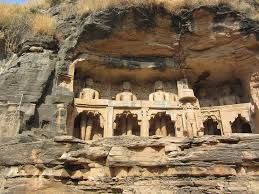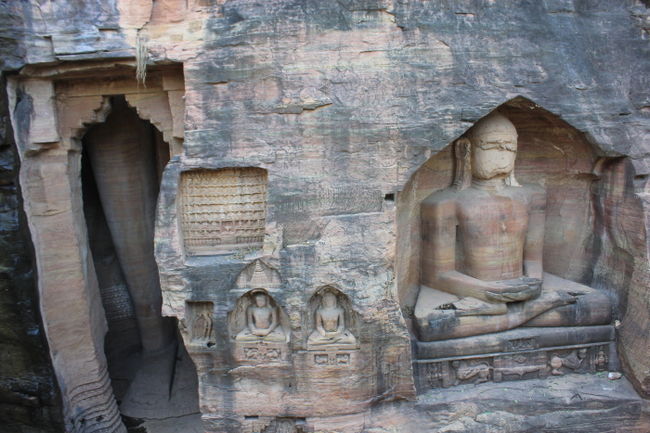 – Pathar Ki Bawadi Gwalior aka Rock Cut Jain Colossi
Ek Pathar ki Bawadi, popularly known as Gopachal Parwat which houses several holy Jain statues carved into the fort walls and various other huge Jain statues. World famous sculpture of the Lord Parshvanath seated on a Lotus is the largest single stone carved statue in the world. It is 47 feet high and 30 feet wide. No where in the world, can one find bigger sculptor of Lord Parshvanath in a sitting posture.
– Tighra Dam Gwalior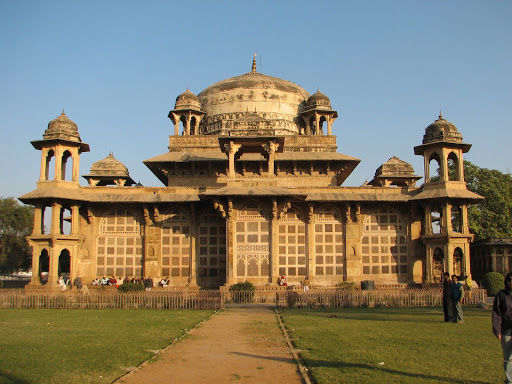 – Tansen Ka Makbara Gwalior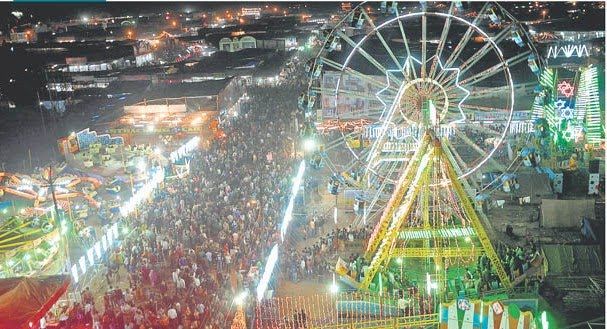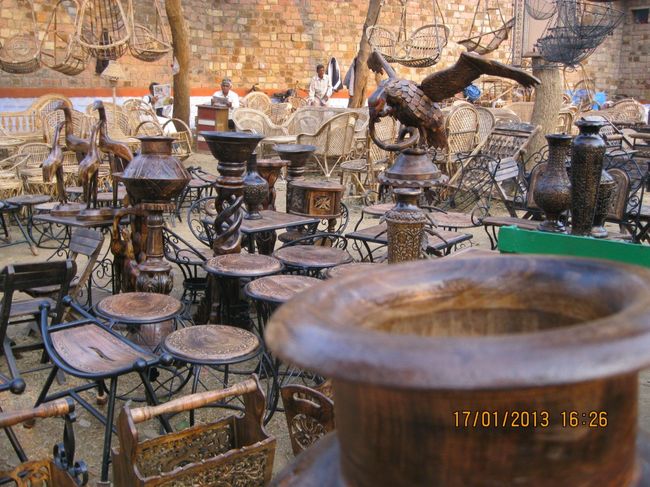 Do miss not the fun of Gwalior Trade fair. Its Amazing !!
Published in Asia
...